Media Player VLC Cast to Android Smart TV (MI TV 4)
Date: 2020-08-20
Baru kali pertama punya TV layar datar dan tidak tebal, jadi masih norak-noraknya mencoba berbagai fitur. Karena masih terbiasa ngadep laptop dan beberapa file film masih ada di dalamnya. Jadi nyari cara bagaimana screencast ke TV dari Laptop.
Iseng-iseng googling, muncul informasi screencast pake Google Chrome tapi sayangnya harus lewat browser tersebut. Lalu ada info kalau kita bisa pake video player VLC (meski kujuga ga pake player ini). Etapi setelah install malah gak bisa screencast, munculnya begini: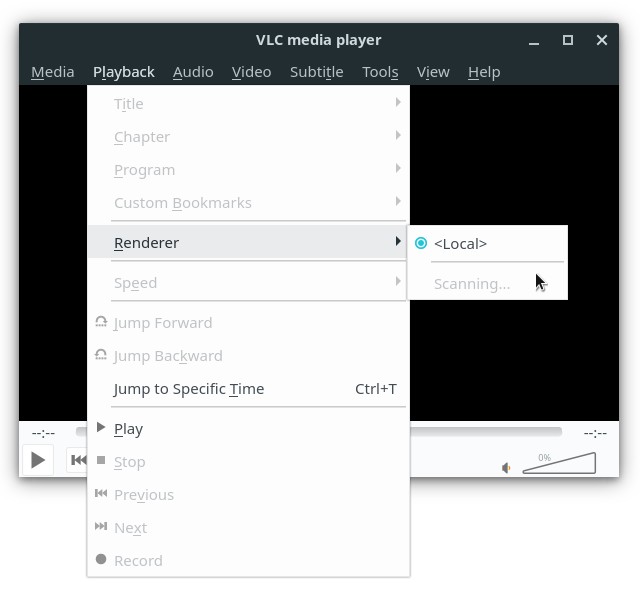 Awalnya kupikir karena firewall atau koneksi ternyata kalau di Windows ada port atau entah apa itu yang banyak dibilang "multicast DNS (mDNS)", secara default windows memblokir, tapi lucunya kalau pake Google Chrome lancar aja tuh buat screencast. Untungnya nemu tutorial untuk 'membuka' multicast tersebut di sini.
Navigate to the registry key Computer\HKEY_LOCAL_MACHINE\SOFTWARE\Policies\Microsoft\Windows NT\DNSClient. If the key does not exist, you may need to create it.
Then add the value EnableMulticast as a REG_DWORD, with the value 0.
Reboot.
Kalau masih belum bisa, mungkin bisa dicoba dengan mengaktifkan Miracast yang ada di MI TV.
---